MK Raplinger, Teacher
Flute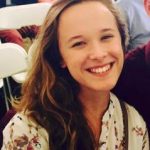 MK Raplinger is a native Texan hailing from Arlington and began her study of flute with Erich Tucker when she was ten years old. While studying with Jennifer Hay later on, MK won principal piccolo in the TMEA 5A All-State Concert Band before going on to begin her undergraduate career at TCU where she now studies flute performance with Dr. Shauna Thompson.
At TCU,
MK
plays flute and piccolo in the Wind Symphony, enjoys giving solo performances, proudly serves as the treasurer of the TCU Flute Society, and loves to give flute demonstrations for music "survey" classes for non-majors.
MK
has performed in numerous collegiate masterclasses on both flute and piccolo and as a conductor with an array of vibrant, well-known artists including Leone Buyse, Brad Garner, Mallory Thompson, Lisa Santa-Garner, Sonia Candelaria, and several others.
In the future,
MK
dreams of conducting a professional or collegiate wind ensemble. As co-founder of the TCU Marching Arts Forum,
MK
is dedicated to the development and promotion of movement in music and hopes to lead the introduction of movement in music on the professional ensemble level.
Aside from teaching flute lessons at AHMA,
MK
enjoys teaching various marching bands in the metroplex, giving high school leadership clinics, reading, and petting dogs.
Sharing my joy for life with others through music is my greatest passion! Giving performances is always a fun way to serve, entertain, and connect with others, but teaching is a privilege that has challenged me to become the best version of myself every moment that I get to spend with my students. I work hard to give my students a well-rounded music education including ear training, technical development, performance presence, music theory, self-discipline, and formation of informed creative instinct. I believe that music teachers have a unique opportunity to help give their students the tools to become an excellent, inspired musician as well a better human being.
Kindermusik is our special music program for Preschool children ranging in age from birth to 7 years. Learn More.

Register now at 817-731-2612