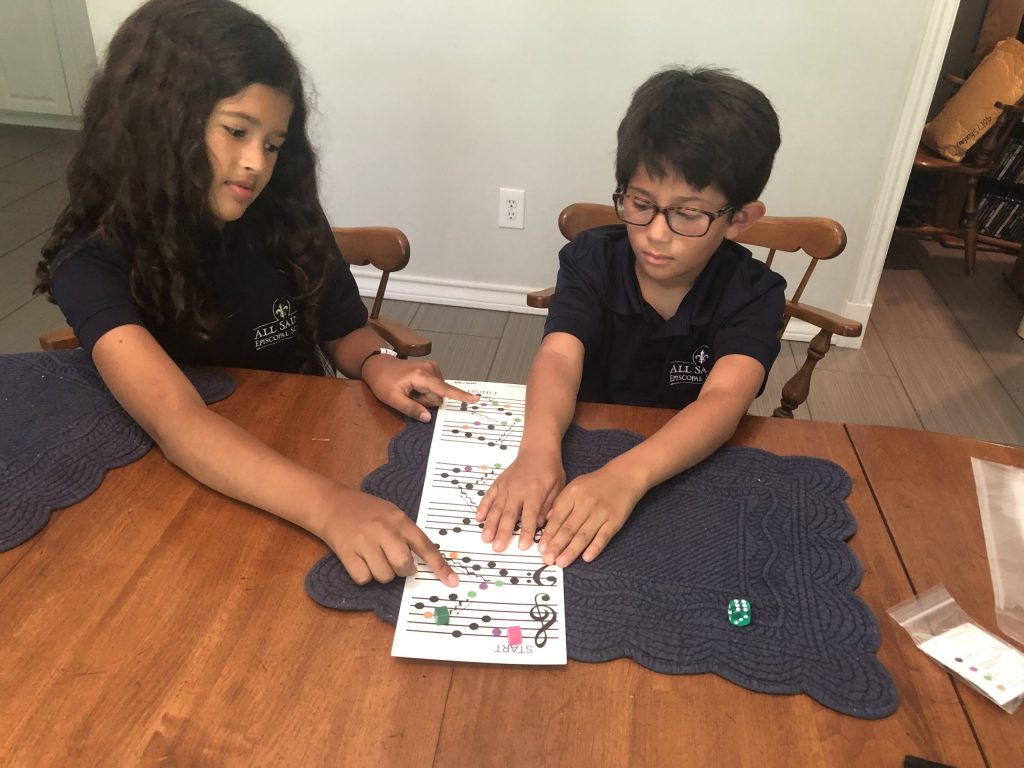 Our curriculum is both thorough and captivating. The lessons are tailored to the individual student's needs and goals, whether that means a heavy focus on theory or preparing for a specific performance. Class and private lessons include theory, ear training, fun and creative activities, and the opportunity for ensemble work as well as solo. Our program is committed to helping students learn to read music and understand theory, so that they become increasingly independent and will be able to carry this skill throughout their lives. We are equipped with learning games, midi technology, visual aids and a variety of motivational tools to make music lessons both enjoyable and rewarding.
Our students are given the opportunity to perform and compete with each other as well as outside the school. With our Practice Points program, students are encouraged in their at-home practice time through competition and small incentive rewards, culminating in awards given out at our spring recital to reward their hard work. Our recitals, taking place in December, May, and August, allow the students to perform for their families and friends, as well as each other. This is a family favorite, and many of the students enjoy the opportunity to show off what they have learned. Students are given the opportunity to compete outside the school in the Whitlock Theory Test and TFMC Junior Festival each February–with some students advancing on to the TFMC's State Festival in May!
We offer classes in the following instruments:
Tuition: Each semester is comprised of 17 lessons.
Private Lessons:
30 min. private $ 117 (monthly) $585 (semester)
45 min. private $ 173 (monthly) $865 (semester)
60 min. private $ 234 (monthly) $1170 (semester)
Learn more about enrollment here.