Piano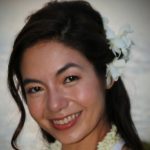 Born and raised in Honolulu, Hawaii, Marina always had a love of music and the arts from a very young age. After studying piano for a short period in elementary school, she began her formal piano studies at the age of 12 under local piano teacher, Robert Stewart. A year later she became a student of nationally renowned piano teacher, Ellen Masaki. Under Mrs. Masaki's guidance, Marina went on to perform for several events and venues throughout Hawaii, including the Governor's Mansion, several times at the Prince Albert Festival on Kauai and in performances with the Honolulu Symphony.
After graduating from high school, Marina received the Norton scholarship to study piano at Texas Christian University and moved to Fort Worth where she studied with Dr. Ann Gipson and graduated with honors with a Bachelors of Music Degree in Piano Pedagogy.  It was from the influence and example of her teachers and working with children in the pedagogy program that Marina realized her passion for teaching and subsequently has very much enjoyed working for AHMA and with Twila, as well teaching several private students. She also has a special interest in collaborating with other musicians having performed piano duos with her sister, Leilani, throughout her career and at TCU as part of her honors recital and continues to actively accompany for local high schools and events.
In addition, while at TCU Marina began ballroom dancing through the influence of a friend. Discovering a natural aptitude and talent for dance combined with her passion for teaching, she was quickly hired to train and teach at two dance studios part time. In 2014 she decided to start her own dance studio, Daily Dance Services, with her husband, Matt King who is also a professional ballroom instructor.
Through these opportunities, Marina feels extremely blessed to be able to share her love of both music and dance with her students, as well as how much having a deeper involvement and understanding of them can change one's life. Regardless of the students' age or background, she strives to help them achieve this love and appreciation for music or dance and the ability to communicate and express themselves through these arts.